Our royal lineage
In the early 1970s, restaurateur Peter Gamoulakos wanted to share the flavours of his homeland-Greece with the residents of Halifax by introducing the Gyro. Peter soon realized that the taste of the traditional Gyro was not received well, so he decided to make some adjustments. He replaced the lamb with a spiced ground beef and the tzatziki with a sweet sauce he created.
This uniquely delicious combination of spice and sweet became what we now know as Donair meat and Donair sauce. Peter perfected the Donair recipe in 1973 when he opened King of Donair on Quinpool Road in Halifax, Nova Scotia. King of Donair (KOD) would become the first Donair shop in all of Canada!
For over 40 years – students, residents and visitors have come to KOD to experience their very first Donair. The Quinpool Road landmark still operates today serving the traditional tastes and spices of the original King of Donair recipe.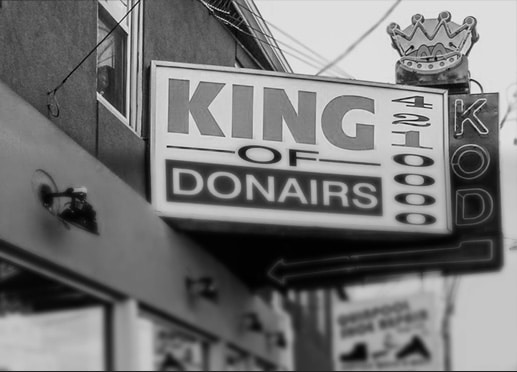 Follow the King